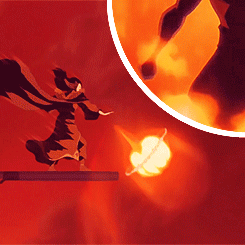 Brief Summary
Fire Manipulation (Also commonly referred to as Pyrokinesis) is the power to bend and manipulate, or even produce fire.
They can rapidly oxidate a material in the exothermic chemical process of combustion, releasing heat, light, and various reaction products.
Limitations
Control and discipline are extremely important. Unconscious, emotion-influenced, or impulsive use of this power can be catastrophic.
Distance, mass, precision, etc. depend upon of the knowledge, skill, and strength of the user, and their power's natural limits.
Fire immunity and/or thermal resistance isn't always part of the package, so burning yourself is possible.

May not be immune to other side-effects/products, such as smoke.

May be limited to controlling/immunity to the fire which they create.
May be unable to create fire, being limited to manipulating only from already existing sources.
Unless user has extreme power of fire, like the capability of spawning from from thin air:

The Fire Triangle (Oxygen, Fuel, Heat) applies:

Oxygen is needed as a comburent.
Sufficient lack of heat may complicate things.
Some kind of fuel to burn is needed.

Users can be overpowered by water, ice and/or cold
Known Users
Community content is available under
CC-BY-SA
unless otherwise noted.